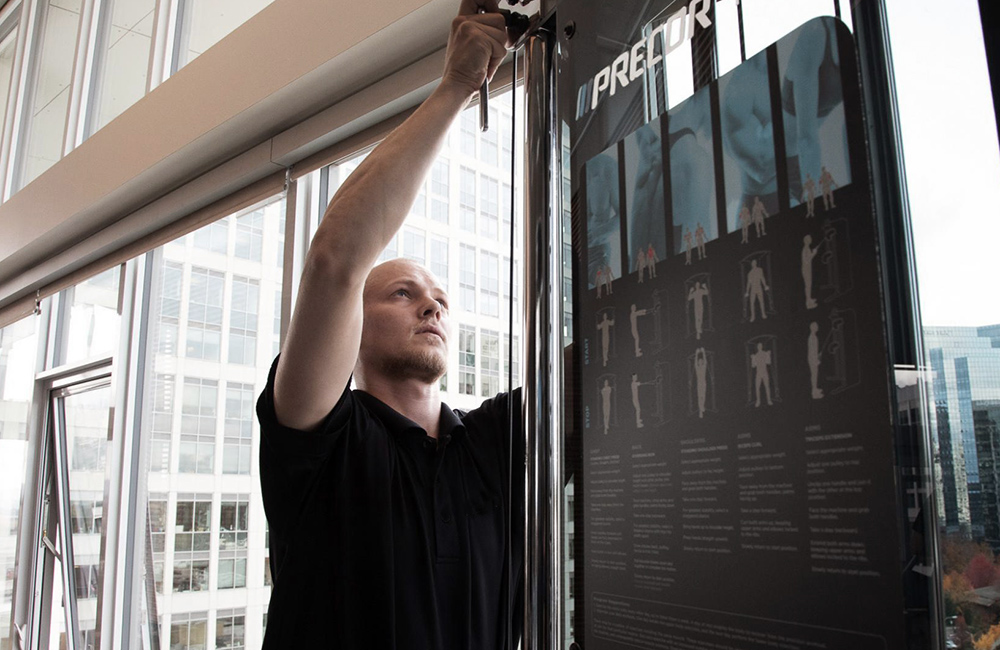 Your equipment was a large capital investment. Maintenance and protection will preserve it.
Why have preventative maintenance service?
To protect your capital investment by keeping the equipment operating at optimum levels
Proper maintenance can dramatically extend the life expectancy of your equipment
Safe operation of equipment increases user satisfaction and decreases owner liability
What is the Pacific Fitness Products service difference?
Our team has decades of experience in the fitness industry, and are well-trained on all of the equipment we sell.
The service team is held to incredibly high standards by both the manufacturers and our clients
We employ an enhanced proactive maintenance checklist that flags service needs
The company offers loyalty discounts for parts and service calls