Our Process:
Commercial Fitness Solutions that are on time and on budget.
Our design teams at Pacific Fitness Products create commercial fitness solutions to help you and your clients build successful projects that meet your goals and within your budget.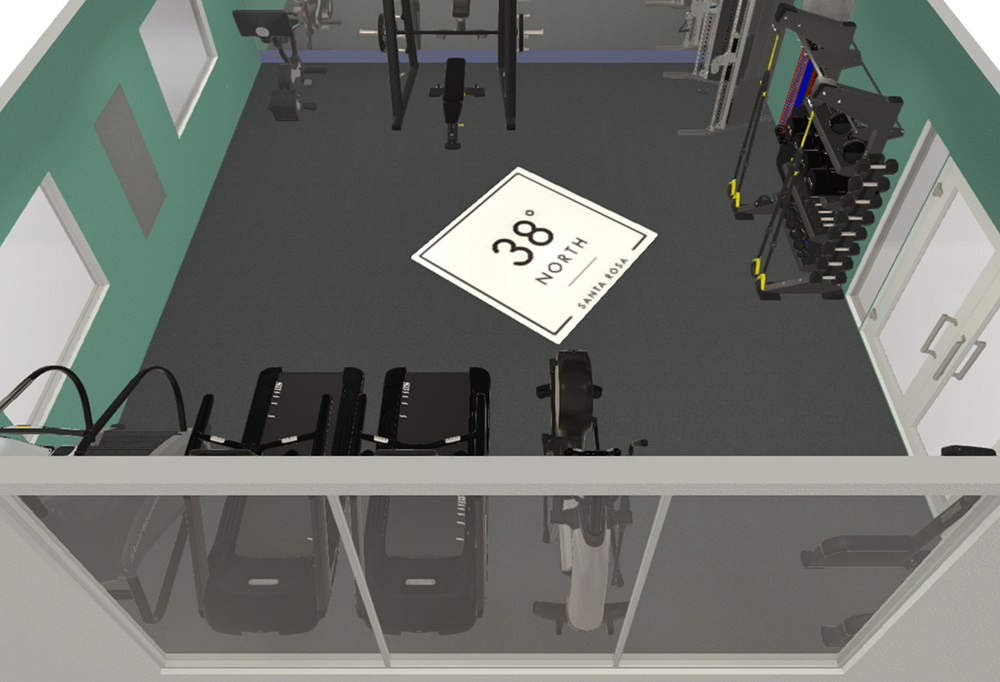 On time, on budget
We believe in fitness rooms as unique as your business. We start by identifying your goals and limitations. Are you looking to appeal to a certain demographic? Are you tight on space or budget? Is there a noise concern? Understanding your business helps Pacific Fitness Products to build a concept that provides value.
Once we understand your business, we start on design. We'll design your space to reach it's full potential. You can stay within budget and space limitations and still have an incredible fitness center. We'll show you with CAD and 3D layouts. Once the space is everything you want, we'll make it a reality.
Reality is more than just fitness equipment. It is flooring, wall art, furnishings, accessories, and more. It's everything you need to complete your fitness room from top to bottom. Our certified technicians are dedicated to providing you a flawless installation. Do you want to turn your idea into a reality?
Design and layout are key factors for optimal use of your fitness facility. We want you to be able visualize your gym project after it has been completed. That's why our team uses the best software available and provide guidance at every stage of the process to develop a floor plan that utilizes your space efficiently.