Echelon Reflect Touch Mirror
The Reflect Touch by Echelon 
A lightweight smart mirror that transforms any gym space into a high-end fitness studio at your guests' fingertips. The mirrored surface allows members to view their form while following along with the instructor. With the Echelon commercial subscription, guest can explore thousands of live and on-demand connected fitness classes taught by industry-leading instructors for studio-quality workouts.
Reflect touch features live and on-demand classes
Designed for reflect
32″ class embedded HD touchscreen
Display with 1080p / 60hz
Simple installation: plugs in to 110v power
Connects to wifi or ethernet
Bluetooth® compatible for audio and heart rate
50″ class diagonal mirror made with high-quality glass nano crystal coating and fingerprint-resistant glass
Wall-mounted or use the Echelon Reflect stand (sold separately)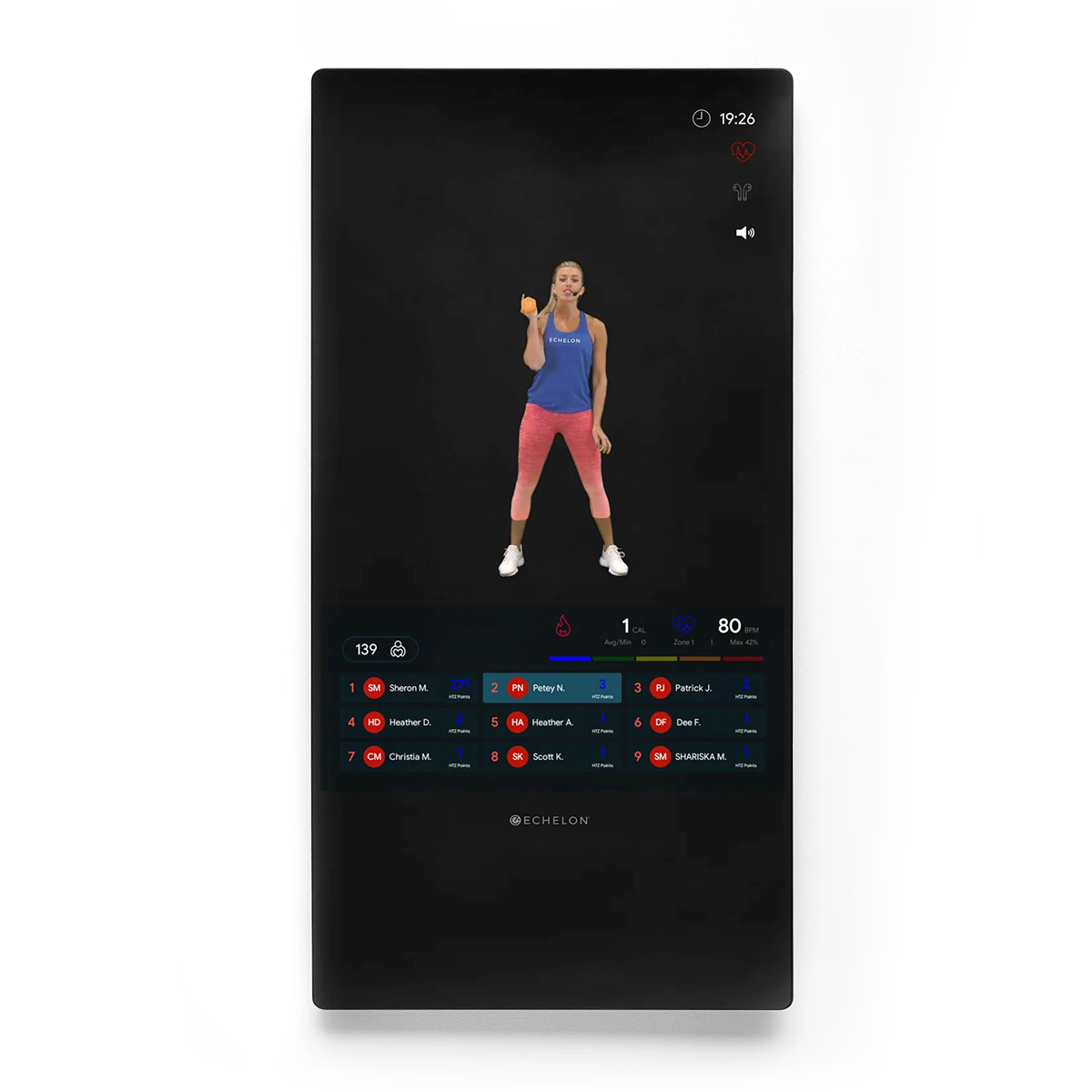 Echelon Strength Pro
Digital System
Ideal for small gym environments where space is at a premium, the Echelon Strength Pro is a great solution. This multi-system platform is one machine / countless workouts, featuring personalized digital training and resistance. The Strength Pro uses a 24" touchscreen connected to a library of hundreds of custom workouts along with interchangeable accessories to help your clients achieve their workout goals.
24" glass embedded touchscreen
Easy to use digital resistance
Custom or expert-designed workouts
Multi-plane adjustable works both horizontally and vertically
Simple installation: plugs in to 110v power
Connects to wifi or ethernet
Pacific Fitness Products features the latest cutting-edge products from Echelon, including the Reflect smart mirror and Strength Pro to help build out your next commercial project.